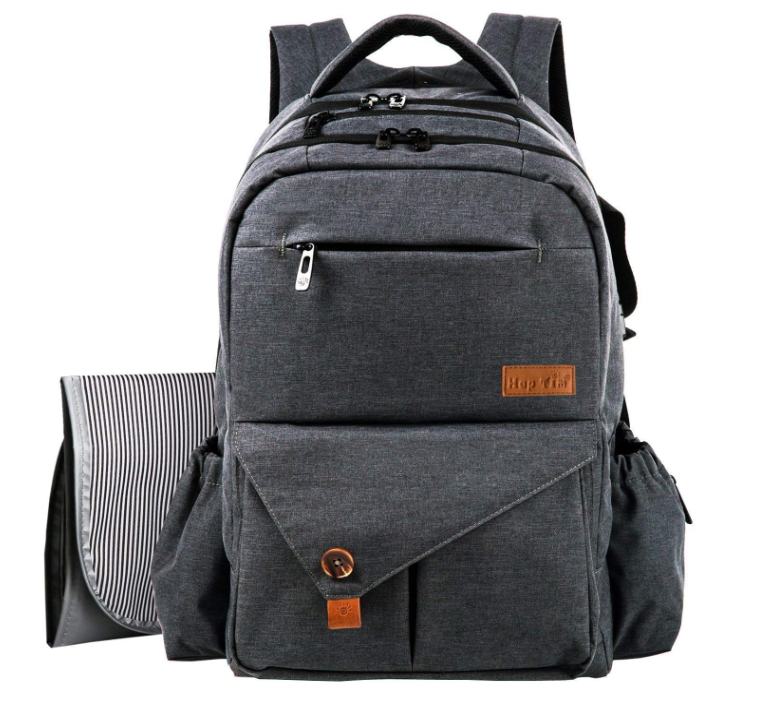 HAP TIM diaper backpack
Wednesday, 21 October 2020

2

2851

0
HAP TIM diaper backpack

LARGE CAPACITY -- It's a big diaper bag organizer with 17 internal & external pockets for endless organization optionsSTYLISH & HANDSFREE -- Fashional backpack diaper bag, it reliably holds all your essential items for baby care.
COMFORTABLE & PRACTICAL & CONVENIENT -- Choice of stroller straps,grab handles and padded shoulder straps make you full day comfortable. Insulated bottle/sippy cups pockets store and keep baby foods at perfect temperature for hours. Easy-access zipper side pocket for baby wipes. A Changing Mat included, Size: 25.7*14.2 inches. A great baby shower gift!

Posted on

Wednesday, 21 October 2020

Buying the right nappy bag is essential for baby when changing the diapers and also essential for mommies when going outside. Hap Tim Leather Diaper Backpack Collection provide great function for babies and mommies.

This has enough space for baby's need.

The front pocket was designed as insulated compartment, and it can hold three bottles for baby's drink. It can keep drinks drinkable whenever baby wants.

The side pocket was especially designed for wet tissues. And collab with the changing pad, in large extent, facilitating parents to change diapers for baby.

The largest compartment can accommodate baby's clothe, toys, snacks and etc.

This is great for mommies' outdoor life.

Hap Tim diaper backpack has chic looking and it can be used for commute and travel. Coming with two small make up bags, which perfect for holding make ups and other skin care products, are also great for long trips.

Due to the chic looking and designed with powerful function, this backpack will work for various scenarios: it's not only for a diaper bag backpack, when your baby grows up, maybe you no longer need to bring many things to the street, but you can still use it as a fashionable backpack to go to the library, shopping mall, and friends gathering, travel. It is so convenient!

It is also a great gift for baby shower and for mom's birthday!




Tags: brown leather diaper bag; cream white leather diaper bag


Your cart is currently empty.