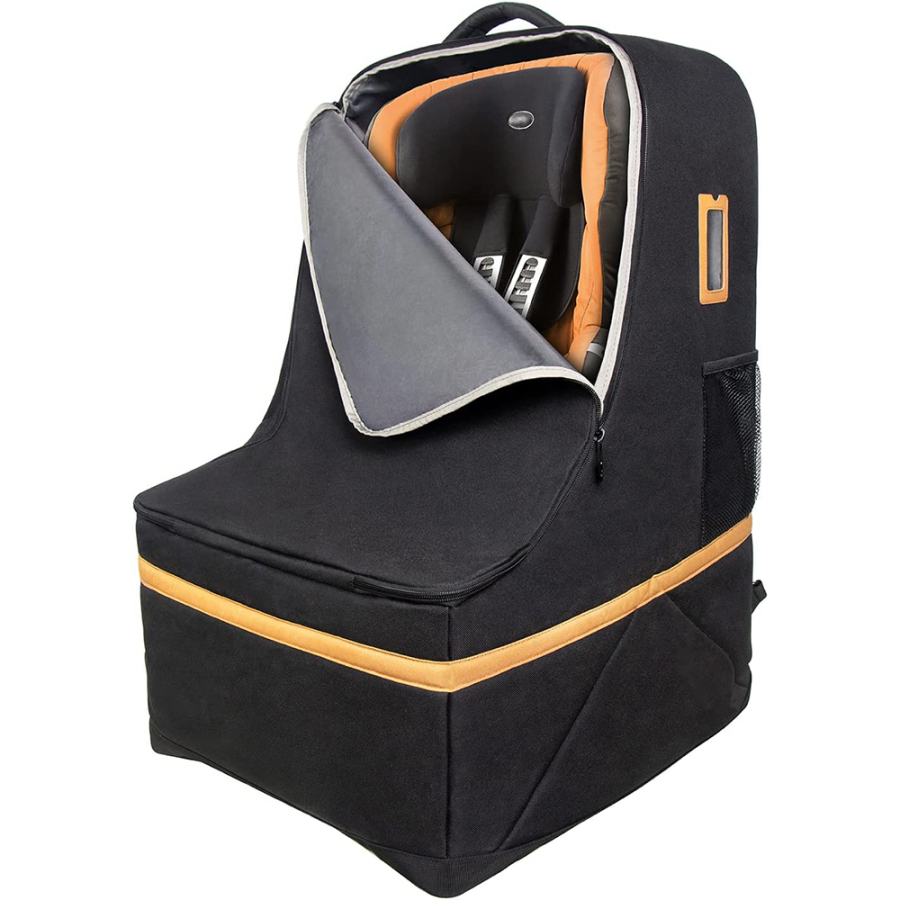 Hap Tim Car Seat Travel Bag, Padded Carseat Cover for Airplane, Portable Car Seat Carrier for Airport Essentials, Infant Car Seat Travel Backpack, Family Travel Accessories, Black(CSTB-2242)
$45.99
Very nice thick material. Has straps inside to hold the car seat so its not sliding around. Plenty of room for a big car seat. I love that there are optional shoulder straps on the back and each one has a pouch for them to be tucked in when not in use so they don't get caught on things. I also love that its a dark color and won't show any dirty spots from traveling. Wish i had one of these 9 years ago! Great buy!
Seems like a solid bag with nice features. I love the straps. Holds any of my carseats just fine! Seems a bit tricky to re-fold but I can't see how any other carseat bag would be better. Planning to use it for a flight in a couple of weeks and will update with photos then. UPDATE: I used two of these bags last week, and they were great. My husband and I each schlepped one from economy parking onto a shuttle onto a tram and into the airport where we checked them (after stowing the back straps - so clever!), and then did the reverse on the way back. It sucked, but the straps and zips on these bags made it about as easy as it could be. The bags and carseats had nary a scratch or rip on them. Definitely better than the cheap drawstring options. My initial guess that they'd be hard to fold back up is true, but I was able to get them small enough to fit in one rear footwell in our rental car, to keep the trunk free for luggage.
Your cart is currently empty.